Learn About the Van's RV-12iS SLSA Factory-Built Option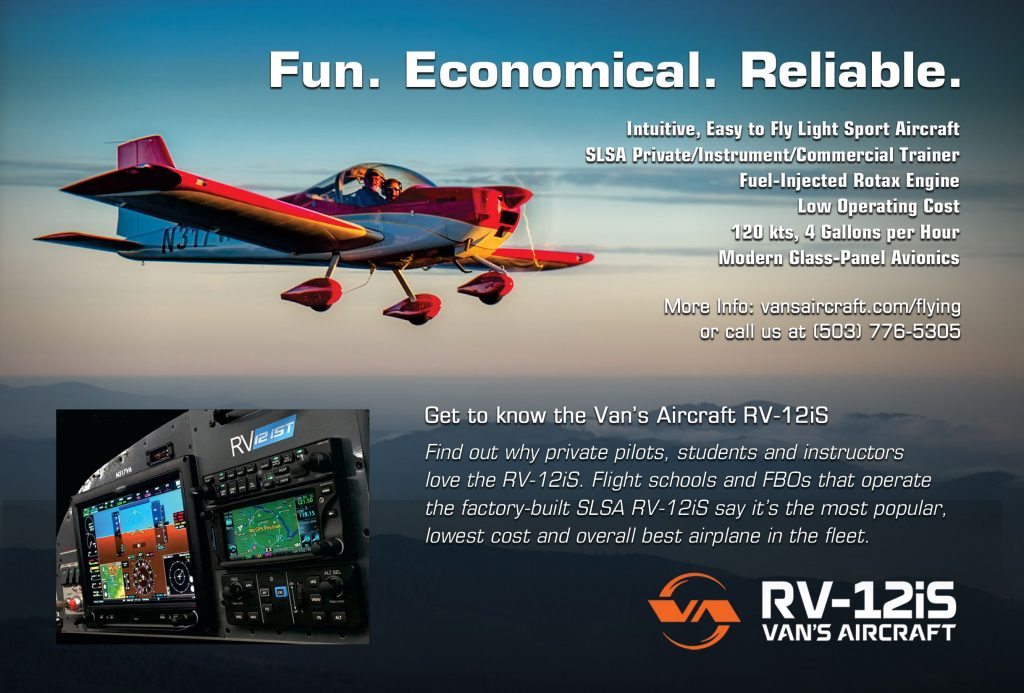 SLSA: We Build It – You Fly it Home!
Starting at around $189,500 for our basic glass-panel VFR RV-12iS, yet remaining very affordable throughout the range of options (the fully-decked-out Platinum package with all the options including a GTN 650xi IFR navigator, digital autopilot, and dual EFIS screens runs about $232,500). The RV-12iS is a great-to-fly, light sport machine with a high useful load and low operating costs.
Discover why professional flight schools as well as private owners enjoy the reliability, utility, and all-around fun of flying and operating the RV-12iS. Whether you're looking to use your RV-12iS as a commercial trainer/rental airplane or for personal use, we have you covered!
Find out more about our fully-built, ready-to-fly-home aircraft options. You can call our SLSA team directly at 503-678-6545 Ext. 4, or visit our RV-12iS SLSA website, flyrv12.com.
In addition, you'll find all the fine details about our RV-12iS aircraft – whether purchased as a kit or finished airplane – right here at vansaircraft.com.