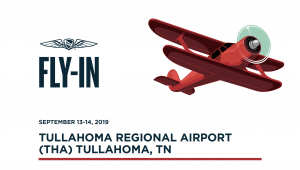 We'll be at the AOPA fly-in on Friday and Saturday, September 13-14, in Tullahoma, Tennessee! Join Van's Aircraft for what's sure to be a fun and terrific aviation event. We plan to have one of our RV-14A aircraft at the show, plus AOPA will have their new sweepstakes aircraft – A Van's RV-10 – there for all to see!
Lots of opportunities to have fun, learn and enjoy aviation!
Please be sure to read and follow the event NOTAM, available on the event web site. See the link at right.