On January 28, Van's published Service Bulletin 19-08-26, which describes new parts and instructions to replace an already-installed nose gear leg on RV-12/RV-12iS aircraft.
The purpose of this post is to help you determine and understand what is required for your RV-12/12iS flying aircraft or RV-12/12iS kit under construction.
First of all, determine whether or not the nose gear leg on your aircraft/kit is affected. Any RV-12/12iS nose gear leg shipped prior to June 10, 2019 is affected. The part number for the affected leg is WD-1201-PC. Finish kits ordered after that date were shipped with the new gear leg, part number WD-1201-1-PC. You can check your kit inventory/packing list to verify which part was shipped to you. In addition, you can visually inspect your gear leg part to determine which model you have. The photo below illustrates the difference between the two parts for identification purposes.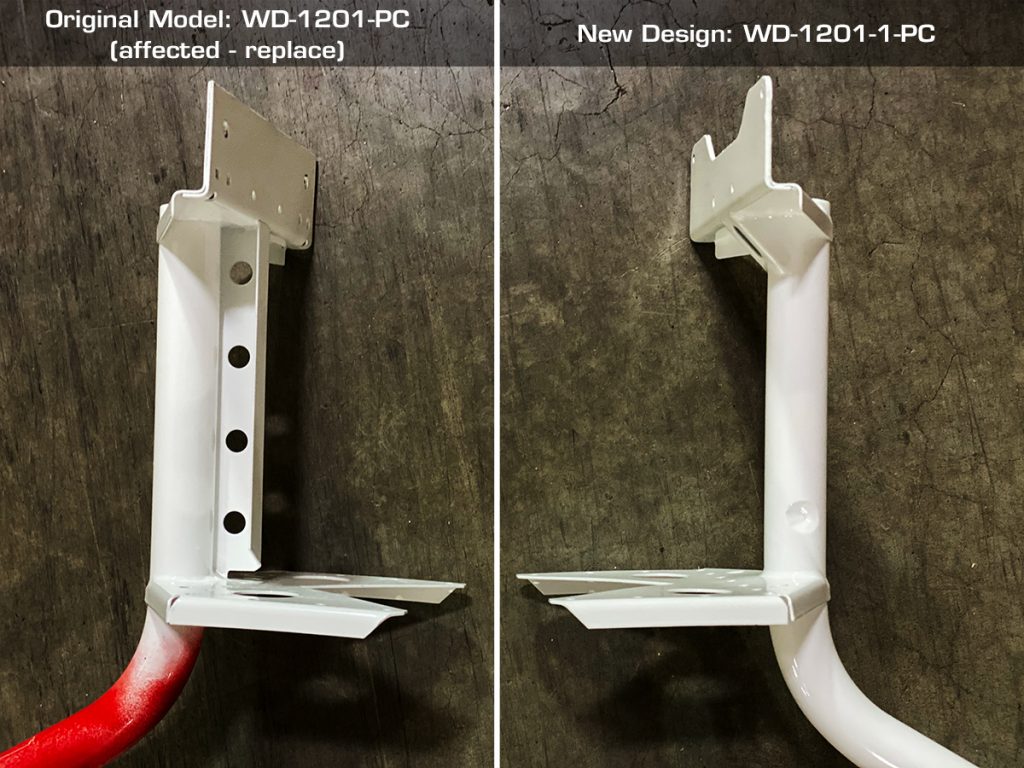 What if I have one of the original style (affected)  gear legs, but have not yet fully installed it? If you have not yet installed the gear leg to the firewall and drilled holes through the firewall to match the engine mount and gear leg holes (for RV-12iS this would mean you have not already completed Section 46iS-05, Steps 1-7; for original RV-12 you have not already completed Section 46-08, Steps 1-3), please call Van's to order the new gear leg that we are currently shipping in finish kits. You should not order the retrofit kit associated with the service bulletin since that is intended for use only when replacing a gear leg that has already been installed and the holes described in the sections above have already been drilled. In this case, for the original RV-12, you will need to order kit nose gear leg part no. WD-1201-1-PC (price $325.00) and BAG 982 (price $3.00). For the RV-12iS, you will need only the nose gear leg part no. WD-1201-1-PC (price $325.00).
What if my affected gear leg has already been installed and the firewall has been drilled? If you have already mounted the gear leg and engine mount, and have match-drilled the holes in the firewall for the bolts (RV-12iS Section 46iS-05, Steps 1-7; original RV-12 Section 46-08, Steps 1-3), you'll need the retrofit kit which can be ordered via our web store. Note that the retrofit kit is comprehensive and includes everything needed to install the retrofit gear leg (parts, hardware, bushings, etc.) except for the three long drill bit tools, #30 bit and tap described in the SB. The long drill bits may be ordered from Van's separately if you do not already have them in your shop. Note that this kit is currently in high demand and our initial stock has been sold. We have additional batches of the new gear legs already in the manufacturing process, and a continuous production line established to ensure we are manufacturing and shipping new legs as quickly as possible.
Thank you!