We'd like to introduce Van's new East Coast Rep, Joe Czachorowski.  His friends call him "Zack," and so can you!  No stranger to the RV series of aircraft, Zack's built and flown an RV-8 and an RV-10 (which won a Bronze Lindy at OSH). He's currently building his second RV-10 and still flies his RV-8, which is now 19 years old!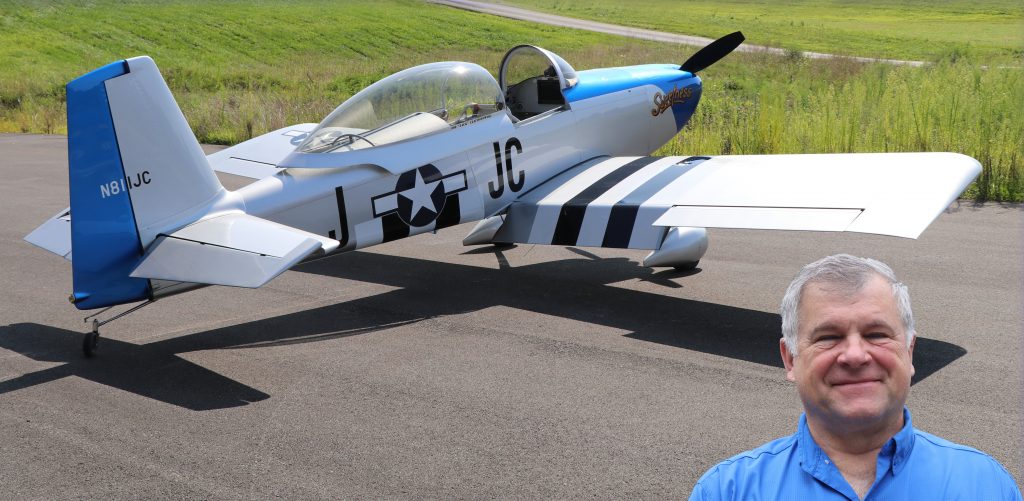 Zack's background is both civilian and military.  He holds a BA degree in Environmental Physics from the University of Delaware.  He started teaching in C-152's at a Cessna Flight School early in his flying career and worked his way up to fly with the Air National Guard, where he served our Country flying C-130's, T-33's, F-106's, F-16's and A-10's.  Zack is currently a Captain with United Airlines where he flies the Airbus A-320, and soon will be retiring.  He's amassed more than 29,000 total flying hours, of which approximately 2,000 are in RVs.  He holds an ATP certificate, as well as CFII in single-engine aircraft.
He previously performed RV transition training in a factory RV-10 back when now-president Mitch Lock was the East Coast Rep, and he looks forward to starting that again.  Zack will be operating two of the company's demonstrator aircraft (RV-10, RV-14A) out of New Garden Airport  (N57), which is located due west of Philadelphia.
Zack lives in Delaware with his wife Cathy of 45 years and has three children, all of whom are all settled in their careers.  He still enjoys playing his guitar and jamming with his family, flying formation with his buddies, and building and working on RVs.
We're excited to have Zack join the team, and we know you'll enjoy working with him! He can be reached at 302-581-9225 or via email at zack@vansaircraft.com.